University of Auckland (direct enroll) - ENGR
Program Overview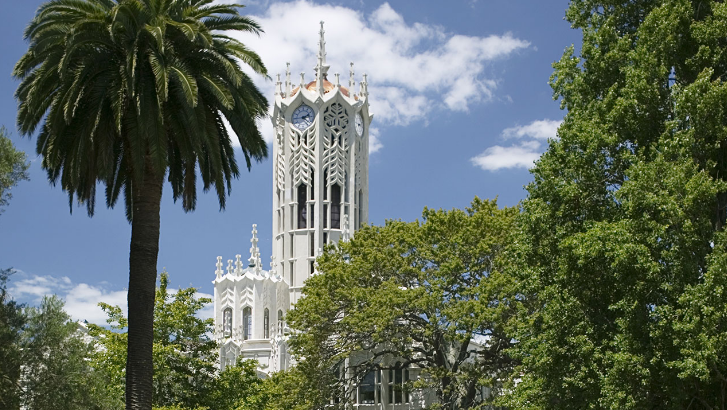 Host Institution
The University of Auckland is New Zealand's leading university and is ranked as one of the top 100 universities in the world. It has the most comprehensive range of courses in New Zealand with teaching and research conducted over eight faculties and two large-scale research institutes.
Host City
Auckland's harbor setting, magnificent beaches, and flourishing bush make it a great place to study and work, while the University's close proximity to New Zealand's major business city enables staff and students to rub shoulders with leading practitioners in their field. Auckland ranks high on quality of life surveys and is known for popular spots for sailing, swimming, and surfing.
Universitas 21
The University of Auckland and the University of Maryland are both members in Universitas 21 (U21). U21 is the leading global network of research-intensive universities; working together to foster global citizenship and institutional innovation through research inspired teaching and learning, student mobility, connecting our students and staff, and wider advocacy for internationalization. 
Learn more about Universitas 21 and it's programs and mission on the U21 website.
Academics
Visit the Academics & Study Abroad page which outlines key considerations for your academic planning as you navigate different phases of study abroad:
Course Offerings
Browse UMD course evaluations in the Study Abroad Course Database:
 

There may be other course offerings on this program that are not currently listed in the Study Abroad Course Database (SACD).  
Credit
All credit you earn on this program will count as transfer credit on your UMD transcript. UMD uses the following conversion to assess how many credits you will get from this program:

| University of Auckland Credit |  UMD Credit |
| --- | --- |
| 1 Auckland point | 0.25 UMD credit |
| 15 Auckland points | 3 UMD credits |
The chart above was last approved by the UMD Study Abroad Transfer Credit Committee on February 12, 2015.
Grading
Undergraduates must receive a C- equivalent or better in order to be eligible for the transfer of credit.
| University of Auckland Grade | UMD Grade |
| --- | --- |
| 50 or C | C - |
Costs
Costs for Other Approved Programs are outlined on the Costs of Study Abroad page.
To apply to this program, you must complete two main steps:
Submit a UMD approval application - start by clicking "apply now" at the top of this page. This application allows UMD Education Abroad to approve your study abroad program selection so you may earn credit in a program outside of UMD.
This application will require you to meet with your EA advisor, who will communicate important details related to participating in this program. If you do not complete this application by the stated deadline, you may not receive credit for your study abroad program and will lose your student status for the time you are not studying at UMD.
Apply directly to the program provider. After receiving UMD approval, you should submit the program application directly to the program sponsor by their deadline. Your program sponsor will determine your official acceptance to a program. You must adhere to the provider's timeline, eligibility standards, and application requirements.
After being accepted to your program, your EA advisor will guide you through the course pre-approval process where you will determine which credits you will fulfill abroad.
| Term | Year | Application Deadline | Admission Notification | Program Start | Program End |
| --- | --- | --- | --- | --- | --- |
| Year (Fall-Spring) | 2023 | 03/01/2023 | 01/20/2023 | | |
| Fall | 2023 | 03/15/2023 | 01/20/2023 | | |
| Spring | 2024 | 10/15/2023 | 06/01/2023 | | |