UMD-Summer: Senegal: Sport Globalization - NBA Africa (JOUR)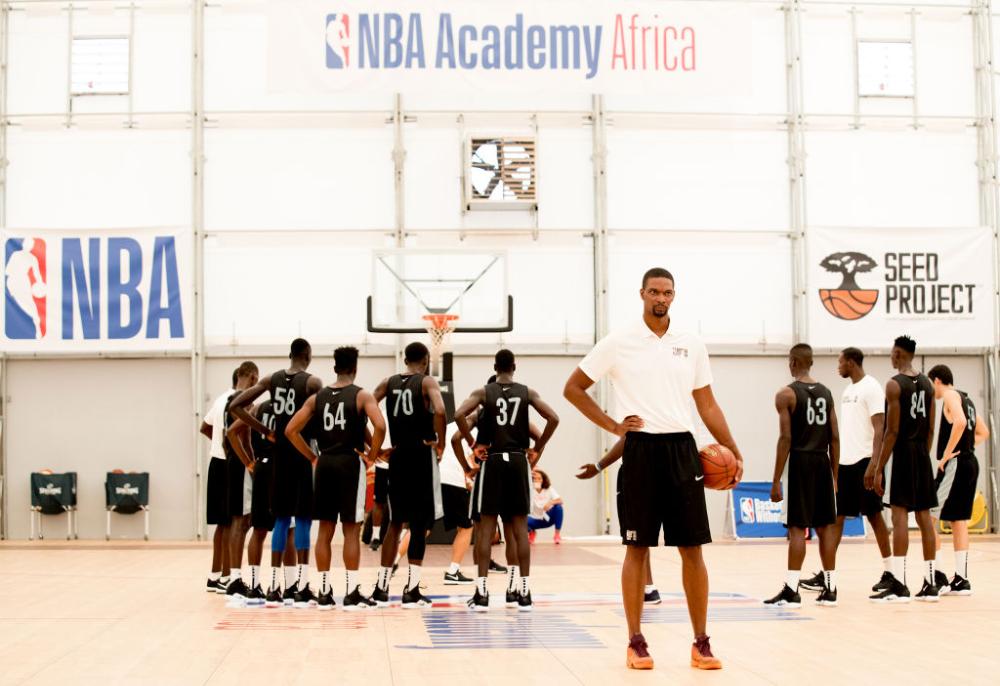 In Summer 2023, the Shirley Povich Center for Sports Journalism and Merrill College of Journalism will offer "NBA Africa" a course that explores the globalization of sport and the strategy of the National Basketball Association to develop young talent on the continent. The course also serves as a cultural exchange with basketball and love of sport bringing together students from the United States and Africa. 
The Povich Center/University of Maryland is the first university journalism program to travel to Africa to report on the NBA's outreach and player development efforts on the continent. 
The focus of the course is NBA Academy Africa, a youth basketball school in Saly, Senegal where teen-aged boys and girls attend school and develop basketball talents. 
As many as 40 elite athletes live and train at the academy. The goal for many is to attend college in the United States. Some, the NBA predicts, will go on to play professionally. 
The course will begin in late May with on-campus meetings. Travel to Senegal will take place in early June. Travel associated with the course will be eight to ten days. 
Students in the course will produce high quality journalism in text, video and in other forms. Students should have experience writing in a journalistic style and be able to write cogently on deadline
You must be in good academic and judicial standing and you must not have any registration blocks to participate in this program. The minimum GPA for this program is listed above.
UMD and Non-UMD sophomores, juniors, seniors and graduate students are eligible to apply. 
If you are interested in this program but do not meet the eligibility requirements, reach out to the Program Leader (listed in the Contacts tab) to discuss your interest in the program.


After you commit to the program, Education Abroad will enroll you in one of the following three (3) credit UMD courses:
The courses your complete during this program will count as resident credit.
Students will stay in hotel accommodations. Details TBD
Please refer to the following resources for funding study abroad:
Financial Aid
Scholarships
Financial Policies
*Please note this program qualifies for eligible Pell Grant recipients to apply for the Gilman International Scholarship. Online applications will open mid-January and close on Thursday, March 9, 2023, at 11:59pm Pacific Time.
Costs for Summer 2023.

APPLICATION FEE
$50
This is a non-refundable fee to submit an application.
Education Abroad Fee
$500
This is a non-refundable fee charged to your account when the application status changes from "Accepted to "Committed." This includes services provided by Education Abroad such as registration, billing, advising, risk management, and pre-departure orientation.
International Health Insurance
$50
This coverage is required and complements students' regular U.S. primary health insurance coverage.
Program Fee
Housing Fee
$520
This fee represents the housing provided during the program.
Tuition
$4,296
These are the instructional costs which include tuition, in-country transportation, course related activities, group meals, and teaching services.
Program Fee Total
$4,816
 BILLABLE COSTS TOTAL
$5,366
This fee is charged to your student account and is based on our program deadlines. Please direct any additional questions to the Office of Student Financial Services and Cashiering.
Meals (estimate)
$0
Passport
$165
Visa
$0
Roundtrip airfare (estimate)
$2,250
Course materials
$0
Incidental expenses
$150
Trip cancelation insurance (optional)
$180
ESTIMATED OUT OF POCKET EXPENSES
$2,745
*Non-UMD graduate students will need to pay a $75 application fee to the UMD Graduate School to participate in this program.

TOTAL ESTIMATED COST OF ATTENDANCE
$8,161
PLEASE NOTE: All University of Maryland study abroad programs are financially self-supporting and, therefore, subject to cancellation due to low enrollment.
Mark Hyman directs the Merrill College of Journalism's  Shirley Povich Center for Sports Journalism and teaches sports journalism classes. Nathan Stevens will be program co-instructor. 
Hyman joined Merrill College in July 2020 after more than four decades as a sports journalist and seven years serving as a Professor of Sport Management at The George Washington University School of Business. At GW, he traveled with students throughout the United States and to China and Japan. Hyman's long sports journalism career includes stops at Businessweek, The Baltimore Sun, The Baltimore News American, the Dallas Times Herald, The Bulletin (Philadelphia) and The Ledger-Star (Norfolk, Virginia). Hyman covered such stories as Southern Methodist University football's pay-for-play scandal that resulted in the NCAA "death penalty," the death of University of Maryland basketball great Len Bias, the construction of Oriole Park at Camden Yards, the sale of the Baltimore Orioles in federal bankruptcy court and the Orioles' 1999 goodwill exhibition in Cuba. These stories won Associated Press Sports Editors Awards for investigative reporting and news writing.
Nathan Stevens (co-instructor) is a broadcast production lecturer for the Philip Merrill College of Journalism. His teaching focus is studio production, field production, videography, editing, and courses related to video game journalism and the video game industry. Nathan also works in conjunction with Professor Mel Coffee on a weekly live news show for CNS-TV.  In addition to teaching, Nathan worked in 2010 and 2012 teaching videography and editing in Zambia, Africa for start-up news stations.
For course, itinerary or in-country information, please contact the Program Leader. For general questions or assistance with applying, contact EA Short-term Programs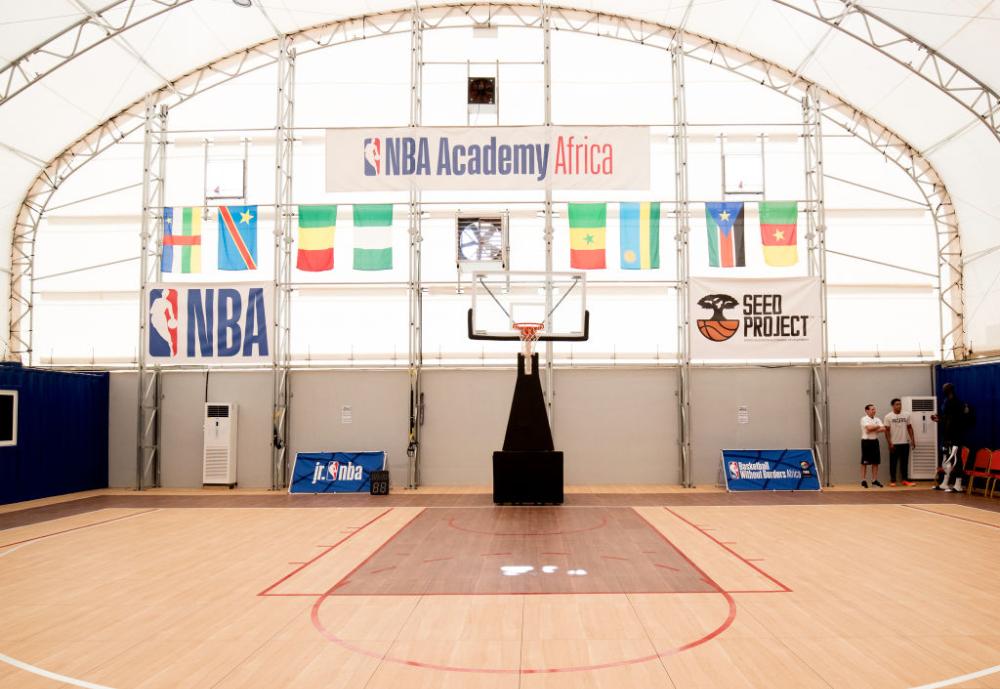 As a part of this program, you will engage in the following activities:
Report from NBA Academy Africa in Saly, Senegal
Meet college students, government officials and journalists to learn about the culture of sport.
Visit cultural and historic sites in the region including Gore Island and "The Exit of No Return."
| Term | Year | Application Deadline | Admission Notification | Program Start | Program End |
| --- | --- | --- | --- | --- | --- |
| Summerterm | 2023 | 03/01/2023 | 03/07/2023 | 06/05/2023 | 06/13/2023 |