UMD-Summer: Japan: The Built Environment, Planning, and the Exploration of Social Justice and Equity (URSP)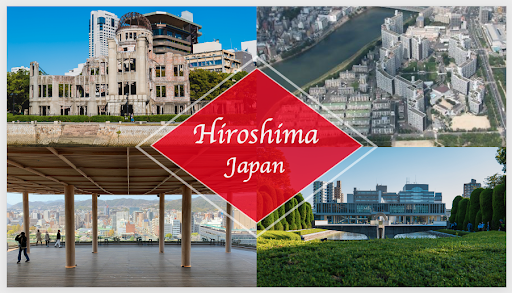 This program is a unique opportunity for students to learn a variety of issues in the built environment fields in two major cities with rich history and culture in Japan – Hiroshima and Kyoto – on a 3-week trip.  The areas of topics include economic development, community planning, "revitalization planning," housing, urban design, disaster planning, historic preservation, and bike & pedestrian planning. In particular, students will be exposed to social equity issues that arose in the historical and socio-economic contexts in these two cities. The City of Hiroshima is well known for its experience with the nuclear bomb in WWII and has been a major advocate for world peace and global justice, which is represented most visibly by the design of the Hiroshima Peace Memorial Park. The City of Kyoto is the old capital of Japan with many temples and shrines, unique architectural styles, and cityscapes. 
 
The program will provide the opportunity for the students to interact with planners, students, academic scholars, and community activists through lectures, dialogues, fieldtrips, and collaborative work. Program participants will see architecture, planning, historic preservation, development, and sustainable practices and learn about social equity issues in two communities in Kyoto first, and then travel to Hiroshima to learn more and apply their gained knowledge to group projects in a specific community in Hiroshima, working with students at Hiroshima University.
 
We invite students with an interest in the build environment fields, such as architecture, urban planning, historic preservation, real estate development, and landscape architecture to take the course. Students who are interested in social equity issues in Japan are also welcome.
 
**This program meets for sessions before and after the travel dates**
Travel Dates: May 27, 2023 – June 17, 2023
Students are to travel by themselves to meet in Kyoto on May 28 (Sun.) and attend the first class on May 29 (Mon.); the entire group will travel from Kyoto to Hiroshima on June 5; students will depart from Hiroshima on June 17 (Sun).
You must be in good academic and judicial standing and you must not have any registration blocks to participate in this program. The minimum GPA for this program is listed above. 3 for undergraduate students and 3.2 for graduate students
UMD juniors, seniors and graduate students and Non-UMD graduate students are eligible to apply. 
If you are interested in this program but do not meet the eligibility requirements, reach out to the program leader (listed in the Contacts tab) to discuss your interest in the program.
After you commit to the program, Education Abroad will enroll you in one of the following three (3) credit UMD courses:
URSP688Q: Japan: The Built Environment, Planning, and the Exploration of Social Justice and Equity
ARCH468J/ ARCH668J: Japan: The Built Environment, Planning, and the Exploration of Social Justice and Equity
RDEV689C: Current Topics in Real Estate Development
The courses your complete during this program will count as resident credit.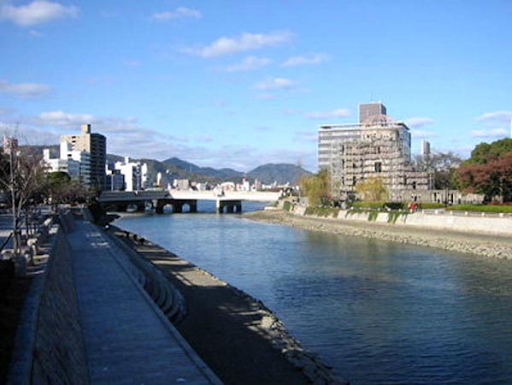 In Hiroshima, students will stay at on-campus dormitory housing provided by Hiroshima University. This will encourage interaction opportunities with students and faculty at Hiroshima University on a daily basis. Breakfast and other meals are not included. In Kyoto, students will stay at a private hostel, inn, or hotel in a nice neighborhood on the east side of the City of Kyoto, which has good access to many places relevant to the course.
Please refer to the following resources for funding study abroad:
Financial Aid
Scholarships
Financial Policies
*Please note this program qualifies for eligible Pell Grant recipients to apply for the Gilman International Scholarship. Online applications will open mid-January and close on Thursday, March 9, 2023, at 11:59pm Pacific Time.
Summer 2023 costs reflected below.

APPLICATION FEE
$50
This is a non-refundable fee to submit an application.
Education Abroad Fee
$500
This is a non-refundable fee charged to your account when the application status changes from "Accepted to "Committed." This includes services provided by Education Abroad such as registration, billing, advising, risk management, and pre-departure orientation.
International Health Insurance
$50
This coverage is required and complements students' regular U.S. primary health insurance coverage.
Program Fee
Housing Fee
$906
This fee represents the housing provided during the program.
Tuition
$3,370
These are the instructional costs which include tuition, in-country transportation, course related activities, group meals, and teaching services.
Program Fee Total
$4,276
 BILLABLE COSTS TOTAL
$4,826
This fee is charged to your student account and is based on our program deadlines. Please direct any additional questions to the Office of Student Financial Services and Cashiering.
Meals (estimate)
$544
Passport
$165
Visa
$0
Roundtrip airfare (estimate)
$1,800
In-Country Transportation
$150
Trip Cancelation Insurance (optional)
$180
Personal/incidental expenses
$150
ESTIMATED OUT OF POCKET EXPENSES
$2,989
*Non-UMD graduate students will need to pay a $75 application fee to the UMD Graduate School to participate in this program.

TOTAL ESTIMATED COST OF ATTENDANCE
$7,865
The School of Architecture, Planning & Preservation supports students enrolled in its degree programs to participate in Education Abroad programs. Individuals must first apply and be accepted to the program. The list of admitted students is shared with the School's Scholarship Committee and a final determination of awards is made.  The amount of support is contingent on program duration and costs.  In some scholarships, students venturing abroad for the first time are given priority consideration.
PLEASE NOTE: All University of Maryland study abroad programs are financially self-supporting and, therefore, subject to cancellation due to low enrollment.
Hiroyuki (Hiro) Iseki is an Associate Professor of Urban Studies and Planning in the School of Architecture, Planning, and Preservation. He grew up in Japan before coming to the US for graduate school education in urban planning in 1996. He traveled in Japan, riding public transportation and a motorcycle, while studying at two national universities, including Kyoto University. Iseki has done a study on the effects of small off-street parking on neighborhoods' cityscape in Kyoto and is currently conducting research to examine the local climate action planning to implement the national climate change policies in Japan. He has also given talks on the implications of BLM and related movements in the US built environment fields on urban planning in Japan.
Megu Itoh (Meg) is a Ph.D. candidate in the Department of Communication. She grew up in Japan before coming to the US for undergraduate and graduate school. Her work on transnational mobility and coloniality draws from her experiences navigating national and cultural borders. Itoh is also a passionate advocate where race, gender, and marginalization intersect. She has led anti-racism initiatives within her department, and has researched inequities within the Japanese immigration system. She will assist in the administration and teaching of the program's two courses. 
For course, itinerary or in-country information, please contact Professor Iseki and Ms. Itoh. 
For course, itinerary or in-country information, please contact the Program Leader. For general questions or assistance with applying, contact EA Short-term Programs

As a part of this program, you will engage in the following activities:
Participate in lectures by the faculty at Hiroshima University and Hiroshima University and practitioners in two cities on various subjects in the built environment 
Take field trips to several sites and museums to learn about history, built environment, social conditions, and practice, including Sujin District in Kyoto and Motomachi-district in Hiroshima
Work with students and faculty at Hiroshima University on assignments
Other visiting sites include:

Hiroshima Peace Memorial Park & Museum; the development district in the area of Hiroshima Japan Railway Station and peripheral areas 
The Yanagihara Bank Museum; the development district at the east of Kyoto Japan Railway Station, and the Furukawa-cho neighborhood
Takahiro Tanaka, Professor of Architecture in the Graduate School of Advanced Science and Engineering, Hiroshima University, will be hosting us in Hiroshima. 
| Term | Year | Application Deadline | Admission Notification | Program Start | Program End |
| --- | --- | --- | --- | --- | --- |
| Summerterm | 2023 | 03/01/2023 | 03/13/2023 | 05/27/2023 | 06/17/2023 |